Capturing your child's hand print or foot print in clay is such a timeless keepsakes.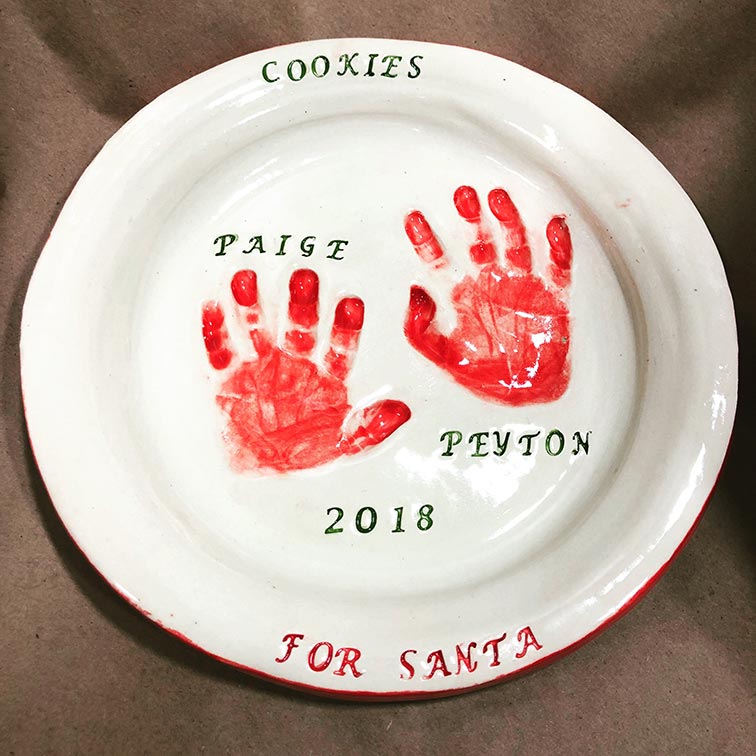 Each print is one of a kind.
Your child's hand or foot will be pressed into soft clay, bisque fired and then glazed in your choice of color and fired again then hung on a ribbon for you to display.
Choose from ornaments or wall hangings.( prices start at $30.00)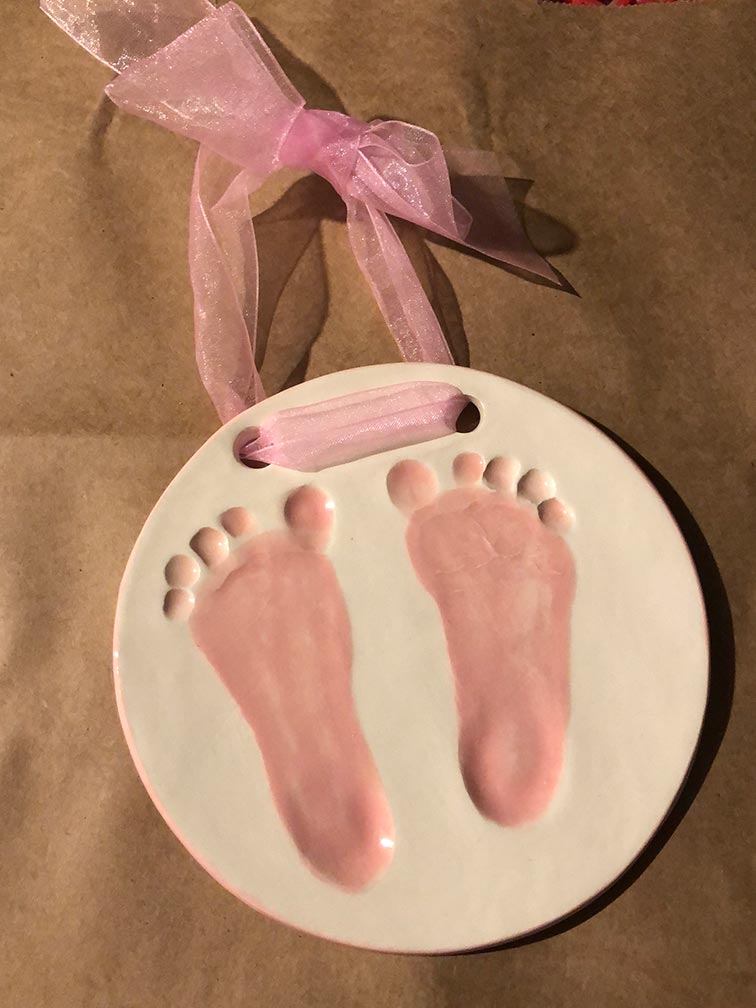 Makes a great gift for grandparents.
I offer holiday themes or simple prints or you are welcome to bring an idea and I will do my best to accommodate you!
Most suitable for newborns up to age 5
( well behaved pups are welcome as well for paw prints!)
An appointment is about 20 minutes, the imprints take 4-6 weeks to complete.
Email chickie@longpondpotteryshop.com to book an appointment.